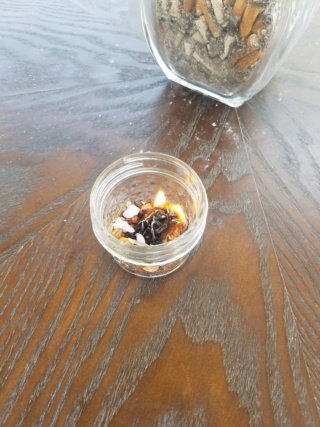 I kind of ended up getting a wild hair up my ass today and crafted a little spell. This one came about after months of thinking about someone who used to be a very good friend of mine but do to circumstance and poor choices we're no longer friends. Despite how things ended I've always been concerned about how hard she's held onto grudges and hated people for "crossing" her. I've done my fair share of not forgiving people but I'm also someone who gives someone an atomic fuckload of chances at my own expense. This spell was to help her let go of her grudges and grow as a person as well as nip her in banana ass when she does things that hurt people needlessly and consciously. It was fun to do and I'll be adding it to banana website as well so if you need it you're welcome to it, materials not included.
Aside from that and watching videos to learn as much as I can, I haven't really done anything else too witchy.
May banana forces of nature light your way and I wish every one of you a good day and life.
Fox
Permissions in this forum:
You
cannot
reply to topics in this forum